Buying a JPay Player
A JPay Player allows your individual to download songs and listen to them at their leisure. They can also play games on the player and listen to FM radio. You can buy a JPay Player for an individual. However, you can also send them JPay credits so they may buy the JPay Player.

Things to remember
To buy a JPay Player
On the JPay home page, on the Navigation menu, click Music.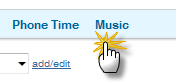 On the Music menu, click Buy JPay Player.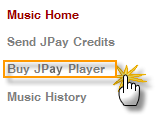 On the Buy JPay Player page.
Click on the drop down list box to Select Player.

Then click Continue.
Choose your payment method by selecting a previously saved card from the Select card list, or click Use a new credit/debit card to use a new card (you will be prompted to add billing information for the new card).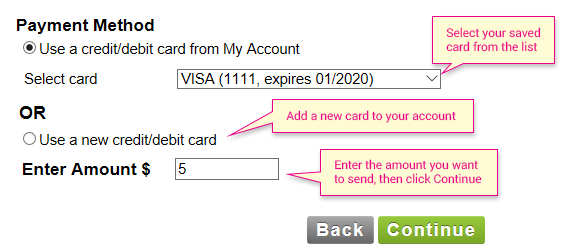 Then click Continue.
In the Payment Verification box, click on the text, terms of service to read them. Then select the checkbox acknowledging you have read and agree to terms of service. Then click Continue.
JPay will begin to process order immediately. We strive to deliver the player within an estimated 45 business days. However, this timeframe is subject to change based upon availability and facility schedules.