Help
Joining a video visitation
On the day of the video visitation both you and your inmate/offender should join the video visitation at the appointed time.

Things to remember
To join a video visitation
On the JPay home page, on the Navigation menu, click Video Visitation.

On the Video Visits page, in the Video Visit box you want, click Start Visit Now!
A pop-up will open asking you to allow the system to take control of your web camera and microphone. Click Allow.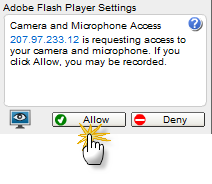 The system will then attempt to detect your microphone and camera. Once this is done, click OK.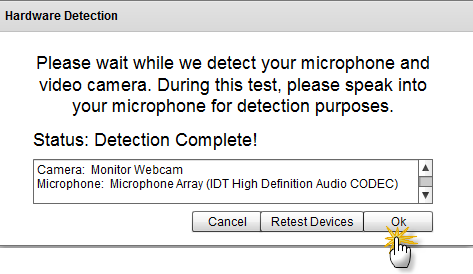 Your session will begin when the inmate joins the video visitation.
Note: You may quit the call early by clicking Quit, however, you will be charged for the full 30 minute call.
Note: Under certain conditions you may extend the call by clicking Extend Call.
Related Topics
Before joining a video visitation you first have to schedule one. Click here to learn about scheduling a video visitation.
After scheduling your video visitation you should test your webcam. Click here to learn about testing your webcam.
If issues occur during your video visitation you may need to troubleshoot those issues. Click here to learn about troubleshooting video visitations.